I am beyond words in shock at how amazing this Facial Steamer Is. I have tried to find other steamers and by far this one is the best. In the back of the steamer all you do is slide the back up and out of it to fill it up with distilled water.
I filled it up to the max and had a 15 min steaming session. It helped with opening and cleansing my pores. I had pre-washed my face before and after I steamed my face any extra impurities that were on and in my face came out. My skin feels super clean.
When I plugged it up a blue light at first was solid and then it flashes. I gave it less than a few minutes to heat up and it did quickly. Before I knew it my face was being steamed. It felt like a relaxing spa treatment. I felt like it helped me breathe better because I have allergies.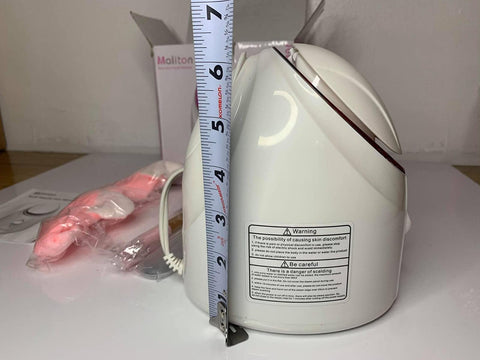 The steamer has tiny suction cups at the bottom so while it steamed my face it didn't move which is a plus. I plan to use the Steamer before I get to bed. I Love it!